You are here :
Home
/
Outreach to abused women
06/06/2019
Outreach to abused women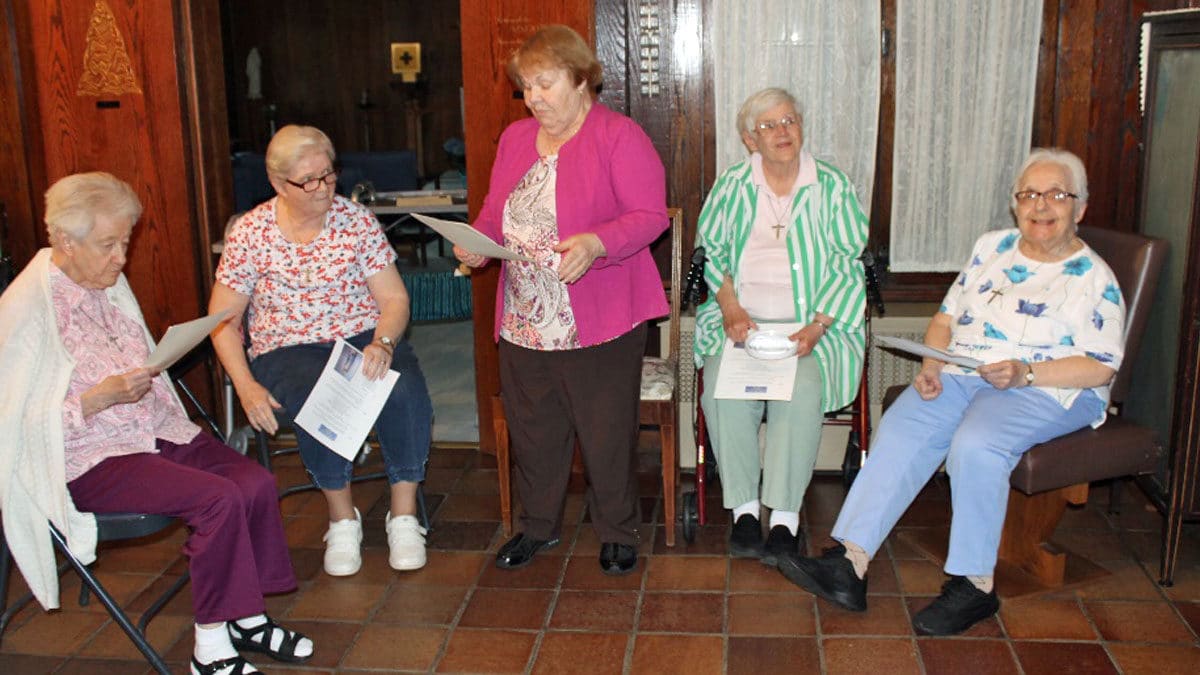 Marie Sopr, DW for the Sisters of Our Lady Perpetual Help Convent, Sound Beach, NY.
Daughters of Wisdom, United States Province,
Outreach to abused women inspired by reflection on st. Louis de Montfort
It was at the beginning of 2019 when news reports of a prostitution ring began circulating. A single man in his 40's who was heroin-addicted, and still living with his elderly parents was found to be running a prostitution ring on Long Island, New York, US. Unknown to his parents, he lured the women with drugs and sold them into prostitution, while holding them captive in the basement of their home. He used the profits to support his heroin addiction.
After the police raided the house and arrested the suspects, it was discovered that the house was in the same neighborhood as the Daughters of Wisdom Convent in Sound Beach, NY. They were our neighbors.
In preparation for Father de Montfort's feast on April 26, we prayed the "LOVE WITHOUT BORDERS" prayers prepared by the Sisters of GBI. We sang "COMPANIONS ON THE JOURNEY." Pope Francis' words about respect for the human person followed by the question: Who is my neighbor? As we reflected, we talked about the prostitution ring in our neighborhood. We asked: "What can we do to help the women caught in the web of abuse and crime?" This led us to research local organizations that help abused women. We discovered Siena House in Port Jefferson, NY, a branch of Hope House Ministries, an organization founded by and administered by Rev. Francis Pizzarelli, SMM. Father founded Hope House Ministries to help men addicted to drugs and alcohol. Siena House was founded to assist women who have been abused.
After contacting the administrator, Muriel Erdman, she agreed to come to Our Lady of Perpetual Convent at Sound Beach to talk about Sienna House. We learned about the ministry and are now making efforts the help the women there through prayer and by purchasing gift cards for them to use at local stores.
Keywords :