« Love without Borders ! »
We want by our entire life,
to express the love of Wisdom,
so that all may have life in abundance.
We minister on five continents,
particularly with people in need.
IN SHORT
News
Session on financial issues in Congo
06/11/2019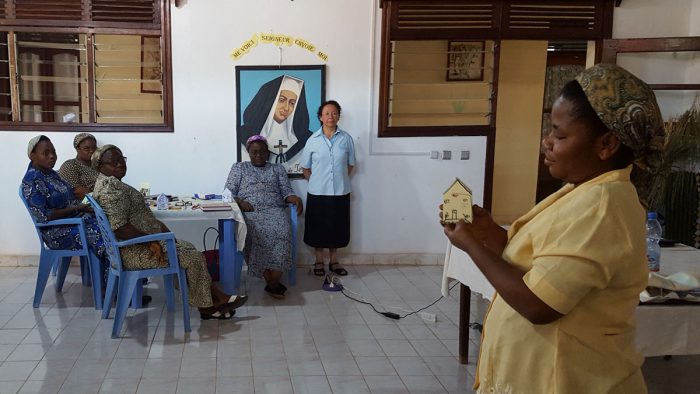 By visiting the different communities, the sisters became aware of the reality of the management of communities and works. A session on financial issues was held on October 18 in Kisangani at the Delegation house, for local treasurers, works managers and community leaders. After the opening prayer, facilitated by Sister Marie Thérèse WATUNDAKE, Treasurer of the Delegation, Sister Isabelle, General Councilor spoke to explain to the sisters the reasons for this formation: an opportunity for the sisters to become aware of their important responsibility in the financial management of the Entity. Sister Isabelle insisted, the growth of the Entity depends on the way we manage.
Agenda