« Love without Borders ! »
We want by our entire life,
to express the love of Wisdom,
so that all may have life in abundance.
We minister on five continents,
particularly with people in need.
IN SHORT
News
Montfortian International Formation 2019
22/07/2019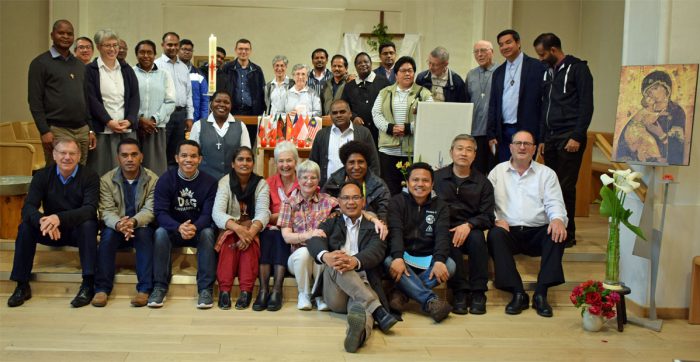 The 2019 Montfortian International Formation began on Palm Sunday in St. Laurent sur Sèvre. Twenty-four participants from around the world gathered in the Chapel of the Spirituality Centre of the Daughters of Wisdom to begin a six-week journey which would change each of us in ways we could not have imagined at the start of this journey. We came from India, Indonesia, Ireland, Italy, Malawi, Malaysia, Papua New Guinea, and the Philippines. We were joined on our journey by Sr. Diane Thibodeau DW, from Canada, Br. Maurice Herault BSG, from France and Fr Arnold Suhardi SMM from Indonesia.
Agenda