You are here :
Home
/
World Day of the Poor
05/11/2019
World Day of the Poor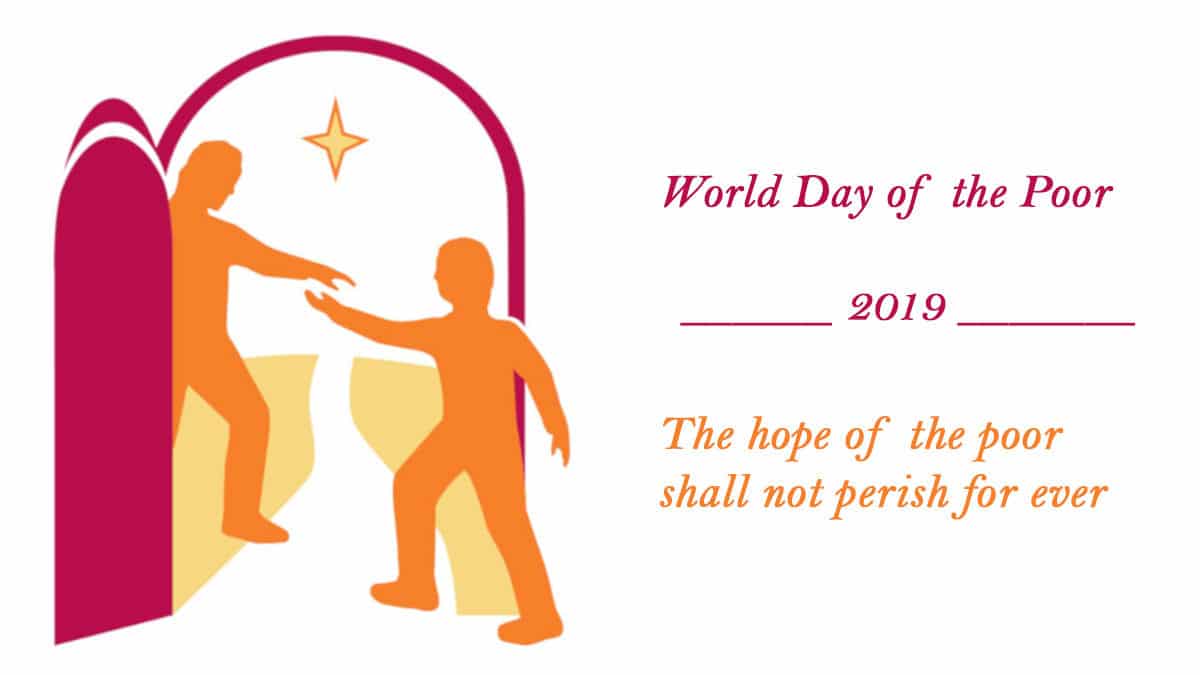 MESSAGE OF HIS HOLINESS POPE FRANCIS
THIRD WORLD DAY OF THE POOR
34th Sunday in Ordinary Time
17 November 2019
The hope of the poor shall not perish for ever
1. "The hope of the poor will not perish for ever" (Ps 9:19). These words of the Psalm remain timely. They express a profound truth that faith impresses above all on the hearts of the poor, restoring lost hope in the face of injustice, sufferings and the uncertainties of life.
The Psalmist describes the condition of the poor and the arrogance of those who oppress them (cf. 10, 1-10). He invokes God's judgment to restore justice and overcome evil (cf. 10, 14-15). In his words, we hear an echo of age-old questions. How can God tolerate this disparity? How can he let the poor be humiliated without coming to their aid? Why does he allow oppressors to prosper instead of condemning their conduct, especially in the light of the sufferings of the poor?
MESSAGE OF HIS HOLINESS POPE FRANCIS