You are here :
Home
/
Let us mobilize,
07/05/2020
Let us mobilize,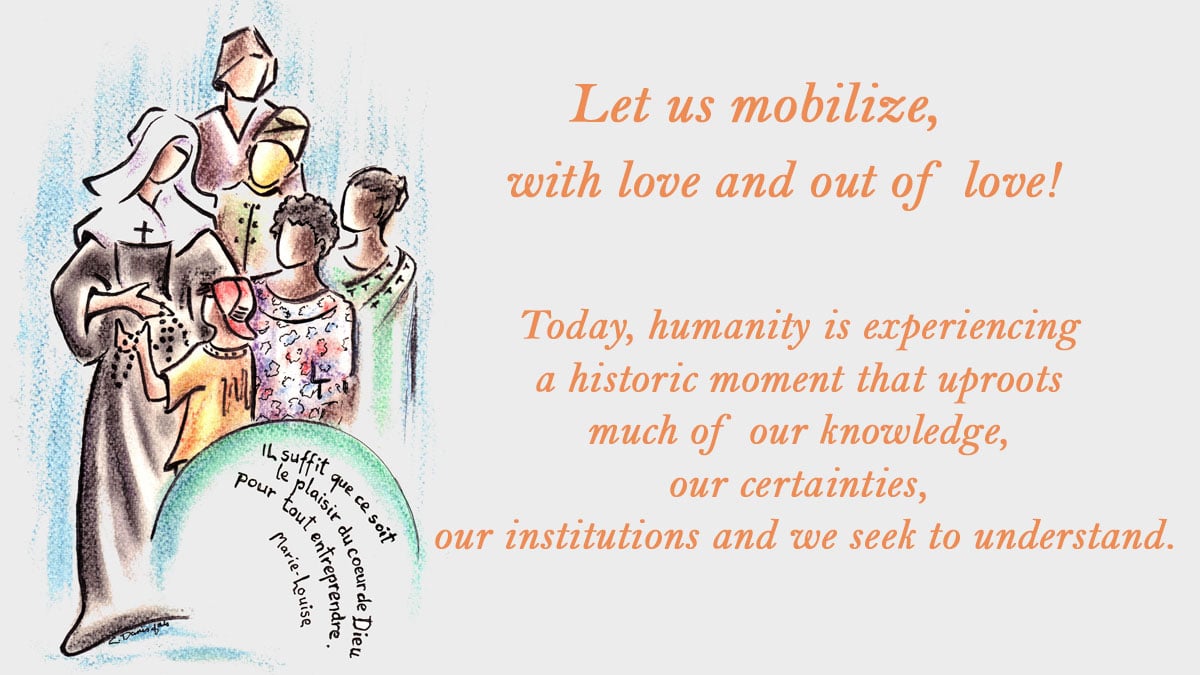 Today, humanity is experiencing a historic moment that uproots much of our knowledge, our certainties, our institutions and we seek to understand.
In the 18th century, a young woman, Marie-Louise Trichet, dreamed of becoming a nun, but after meeting Louis-Marie de Montfort, she was plunged at the heart of the despicable world of hospitals for the poor. For many years she served the poorest in her society and often faced food shortages. Her life shows us that the way «out of love and with love» is the foundation of all spiritual and fully human life. When setbacks and difficulties arise, it is easy to be confused. With patience, she seeks to understand what is happening and what God wants her to be and to do. Afterwards, she dares and undertakes everything with creativity.
In the face of the consequences of the pandemic, on our most fragile brothers and sisters, how can we mobilize, out of love and with love, to help and support them?
Keywords :