You are here :
Home
/
Closing Celebration
11/12/2019
Closing Celebration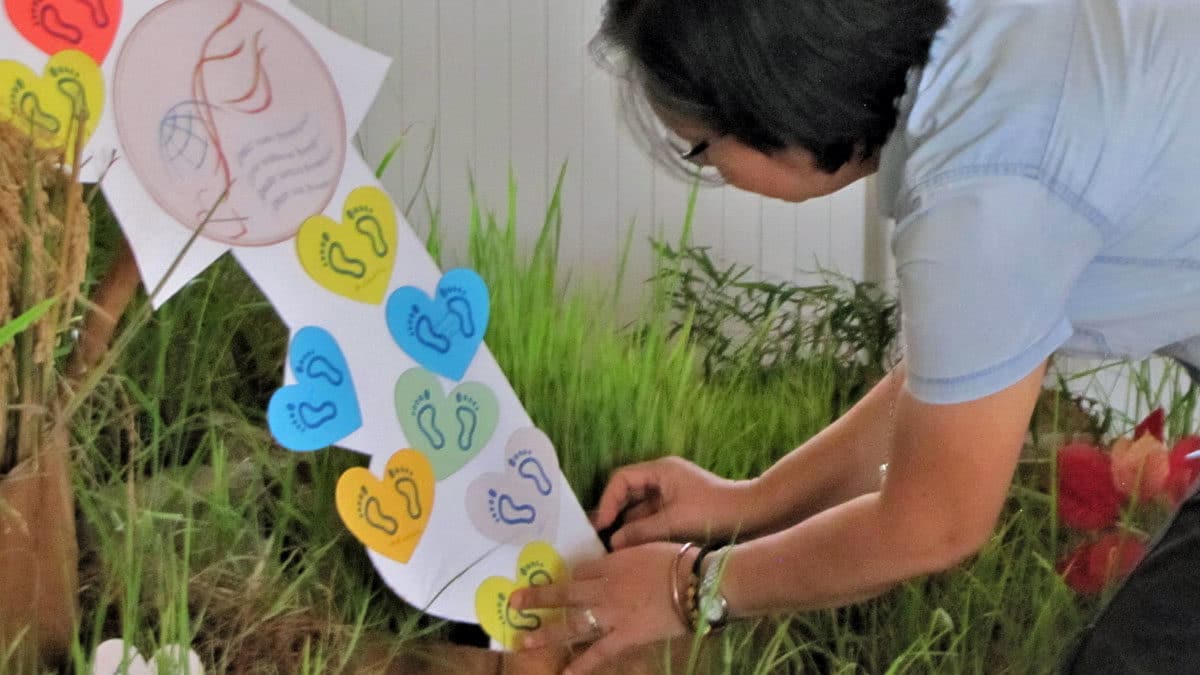 Sr Linda Joseph, DW
Provincial Leader of Canada
Village Aïna, Madagascar
Thursday's social evening with its laughter and words of appreciation already spoke of goodbyes. Early the following morning on November 29, many among us were packing, preparing to return to their Entities. Still one more event was scheduled for the day: the Closing Celebration, the Eucharist and the commissioning of each Sister back to her Entity.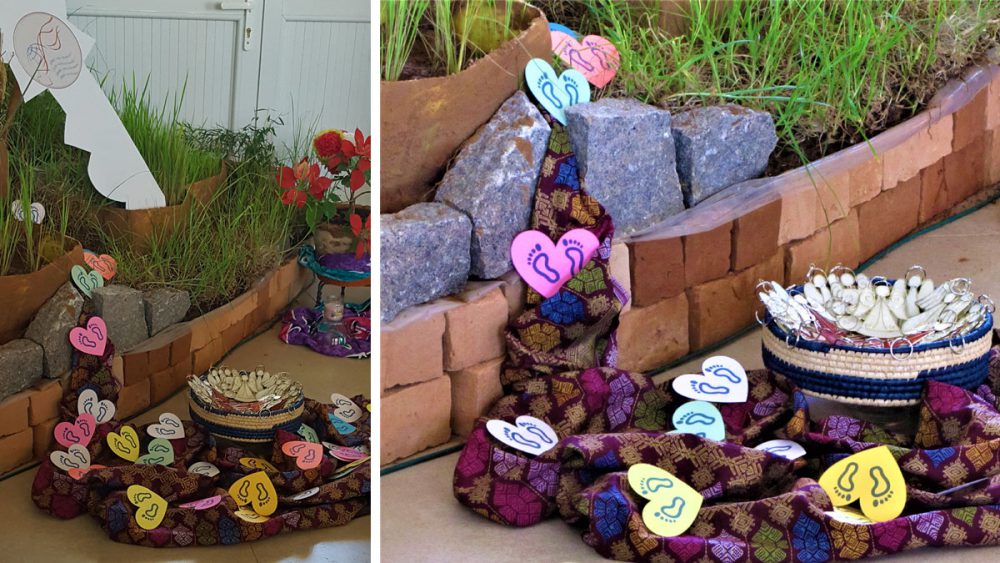 At 10:00 a.m., Friday morning, the participants gathered at the meeting room to live a meaningful and symbolic ritual. After a few hymns and a Scripture reading, each Sister wrote on a heart of paper her wishes for her Entity. She then pasted it on a large paper KEY, symbol of Wisdom, which bore the logo of the Congregation and the theme "Love Without Borders!"
A key-holder in the form of an angel made with the nacre (mother of pearls) from the sea shells of the Philippines, was given to each Sister. Like the nacre of pearls, what is most precious is entrusted to us… This key-holder is a powerful reminder. In the closing message Sr Rani Kurian, invited the participants to be concerned about how we can be a prophetic witness of Wisdom's love among us, to those with whom we live and to the people to whom we are sent.
At 5:00 p.m., a vibrant Eucharist is celebrated during which we reflect upon the words of Christ who calls us « friends », who gives us a new commandment, who sends us to bear fruit. After receiving, the members of the General Council take the KEY which had previously been placed at the foot of the altar during the Offertory procession, and give to each participant the heart bearing her wishes for the Entity. They also hand out a USB key containing all the documents and photos of the 2 weeks spent here. Finally, it is with a real emotion that we sing the "Magnificat!"
A few hours later, 8 participants leave for the airport… These moments are moving since we have truly bonded together. For a few, this is a first experience. For others, this is the 3rd, 4th… and even the 10th! But for all of us, it is unique, for we have created a space in our hearts where we got to know each other, support each other, build unity and "Love without Borders".
Keywords :