You are here :
Home
/
Montfortian International Formation 2019
22/07/2019
Montfortian International Formation 2019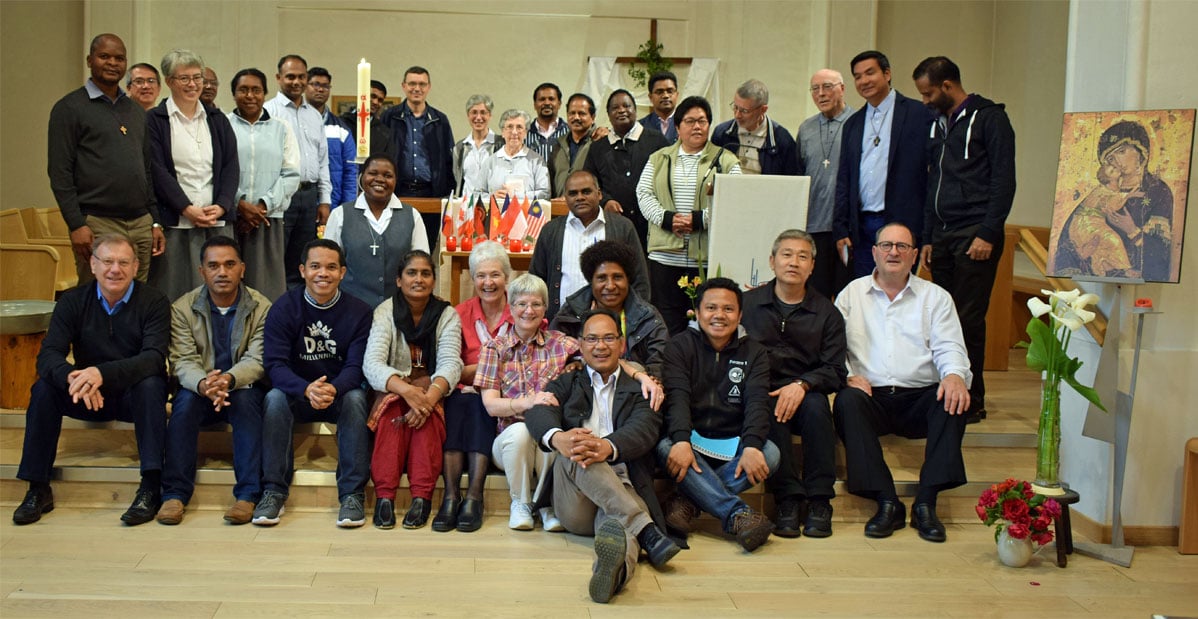 Siobhán Boyle DW
Gathering
The 2019 Montfortian International Formation began on Palm Sunday in St. Laurent sur Sèvre. Twenty-four participants from around the world gathered in the Chapel of the Spirituality Centre of the Daughters of Wisdom to begin a six-week journey which would change each of us in ways we could not have imagined at the start of this journey. We came from India, Indonesia, Ireland, Italy, Malawi, Malaysia, Papua New Guinea, and the Philippines. We were joined on our journey by Sr. Diane Thibodeau DW, from Canada, Br. Maurice Herault BSG, from France and Fr Arnold Suhardi SMM from Indonesia.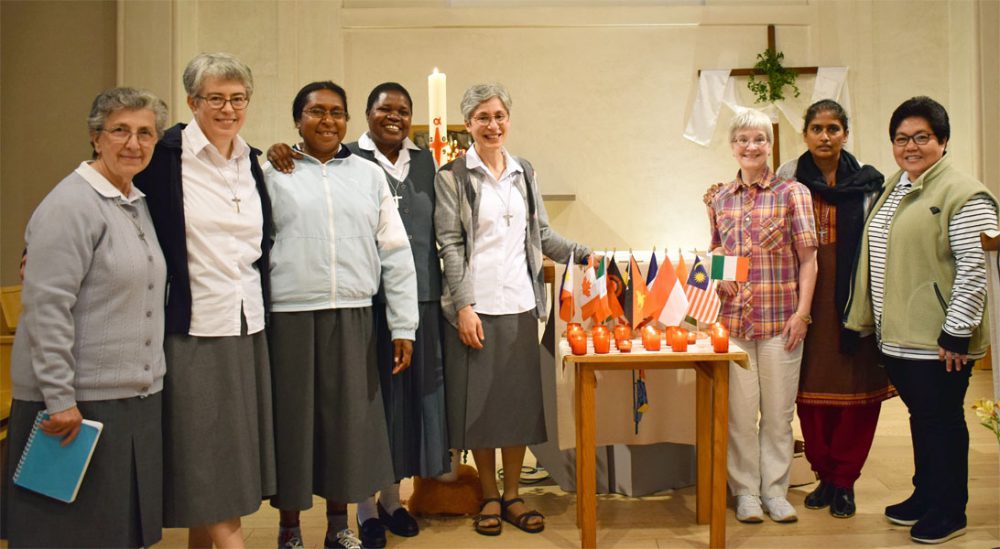 We gathered together at the source and foundation of our Montfortian Spirituality for these six weeks to deepen our knowledge and understanding of ourselves, our Montfortian Spirituality, and our paths in living and transmitting our spirituality.
On this journey we followed the path of knowledge of ourselves, knowledge of Mary and knowledge of Wisdom.
Beginning our Journey
We began our journey by getting to know one another and ourselves with the support of Fr Jos Van den Berg, SMM from Belgium, who accompanied us for our first week. In this week, many barriers were crossed, and walls came tumbling down, within ourselves and with each other.
As we celebrated Easter at the end of our first week, we had begun, even in that short space of time to become not just twenty-four participants but friends and companions on a journey.
In the following weeks we were joined by Fr. Olivier Maire SMM and Sr. Marie-Reine Gauthier DW, who opened up the teachings of Montfort to us through knowledge of Mary and knowledge of Wisdom. As we listened and reflected and shared our insights with each other, we gained new insights into the spirit and passion of Montfort.
Going Out
During our time together we also had the wonderful opportunity to walk in the footsteps of Montfort and Marie Louise with visits to Poitiers, La Rochelle and exploring St. Laurent.

Reaching Out
One of the highlights for the group was our participation in the annual Montfortian Pilgrimage to Lourdes. We joined almost 4,000 other pilgrims as they made their annual pilgrimage to Lourdes.
It was a moving experience for all involved, both those who had already experienced Lourdes and those experiencing Lourdes for the first time.


Reflection and Departure
As we came to the end of this journey, we spend the last week together on retreat at the Spirituality Centre, Chaillé-les-Marais, South Vendée. This was a time of silence, prayer, integration and gratitude for all we had lived during our six weeks together. We came together on the 14th of April as twenty-four individuals who answered yes to the call to go to St. Laurent, not knowing what awaited us there and we left six weeks later as friends and companions and with a deep sense of being a single family with a message of 'good news' to share widely and deeply was we returned to our countries and missions. We are all deeply grateful for the opportunity to experience this treasure and for all those who journeyed with us and those who supported us on this journey.
Keywords :