You are here :
Home
/
HAPPY ANNIVERSARY!
12/06/2020
HAPPY ANNIVERSARY!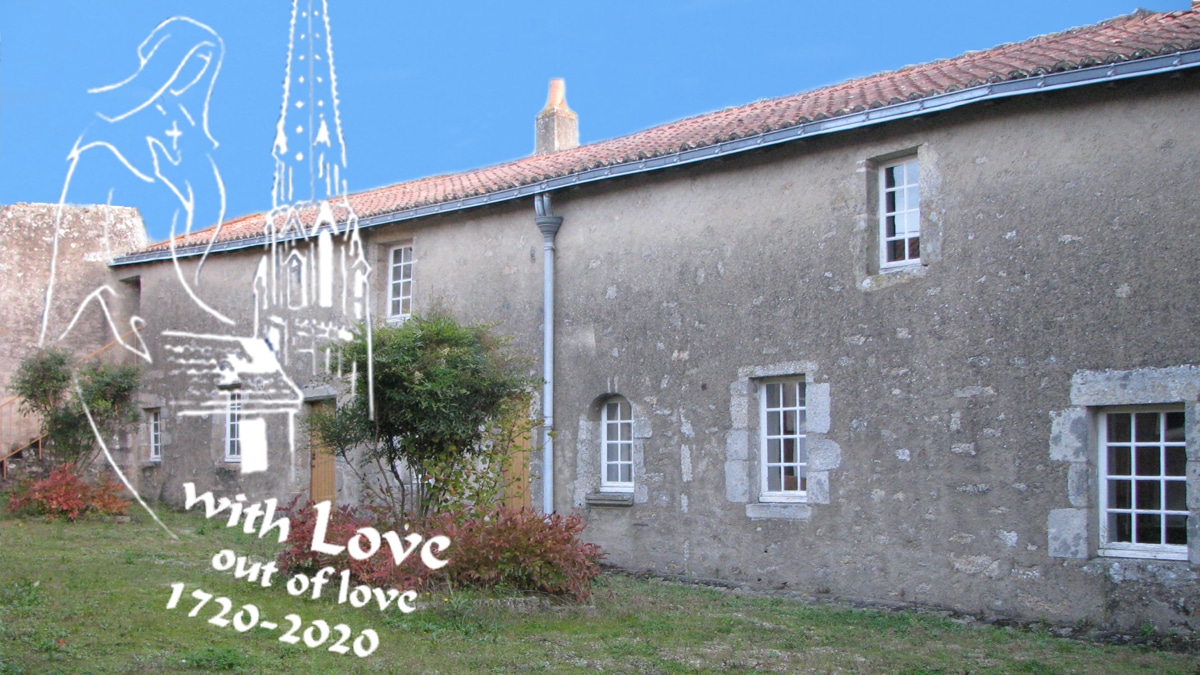 Paris, 14 juin 2020
Sr. Rani Kurian
Supérieure générale
On this June 14th , happy anniversary of Marie-Louise's arrival in St. Laurent.
After the death of Fr. de Montfort, Marie-Louise, not seeing how to pursue the mission in a suitable way in Poitiers, sought a place to establish the Wisdom Congregation. Following a conversation with Jacques Goudeau, a light turn on in her: the tomb of Montfort… Madame de Bouillé, a benefactor, bought her an empty house in St. Laurent-sur-Sèvre, the Maison Longue and offered it to her. Marie-Louise arrives in St. Laurent on Corpus Christi Day, 1720. By this bold gesture and not without risk, living in extreme precariousness but always deeply rooted in the mystical way of Montfort, the Congregation germinates, takes root and bears fruit.
This anniversary exhorts us, in our present day, in the global circumstances that are ours and where we are, to "go to St. Laurent".
«To go to St Lawrence» signifies following Christ Wisdom in His movement towards us, in his desire for proximity; in his love all turned towards the gift of self, in his gentleness, his compassion, his thirst for justice, and his mercy. In the context of the pandemic, is this not the reality of our days, living the beatitudes and service on a daily basis. To become a living icon of Wisdom.
«Going to St. Laurent» calls us to engage in the extraordinary adventure of God who favors humble paths. We are challenged to go out to the peripheries, to proclaim, through our closeness and solidarity, hope to the poor, to the forgotten. Our commitment is to work for the growth of love and justice in the depths of human misery, to recognize and defend the richs of differences between peoples and to protect our common home. Thus, our "go to St. Laurent" will continue the mission of the origins.
«Going to St-Laurent» actualizes the Montfortian Spirituality for our contemporaries, wellspring to which we always come to drink. Following in the footsteps of Montfort and Marie-Louise, let us live today's reality with generosity and joy. Our Founders gave themselves entirely in respond to the signs of their time. Faced with challenges and difficulties, they sought to love God hidden in their brothers and sisters and allowed themselves to be grasped and loved by Wisdom. (Acts of the 2018 Chapter). Thus, we, their heirs, actualize it, memorialize it through our lives.
May this passion for Christ Wisdom and for our brothers and sisters fill us with audacity, creativity and availability to respond to the needs and challenges of our time.
Keywords :