You are here :
Home
/
MOT DE CONCLUSION
12/09/2018
MOT DE CONCLUSION
CLOSING WORDS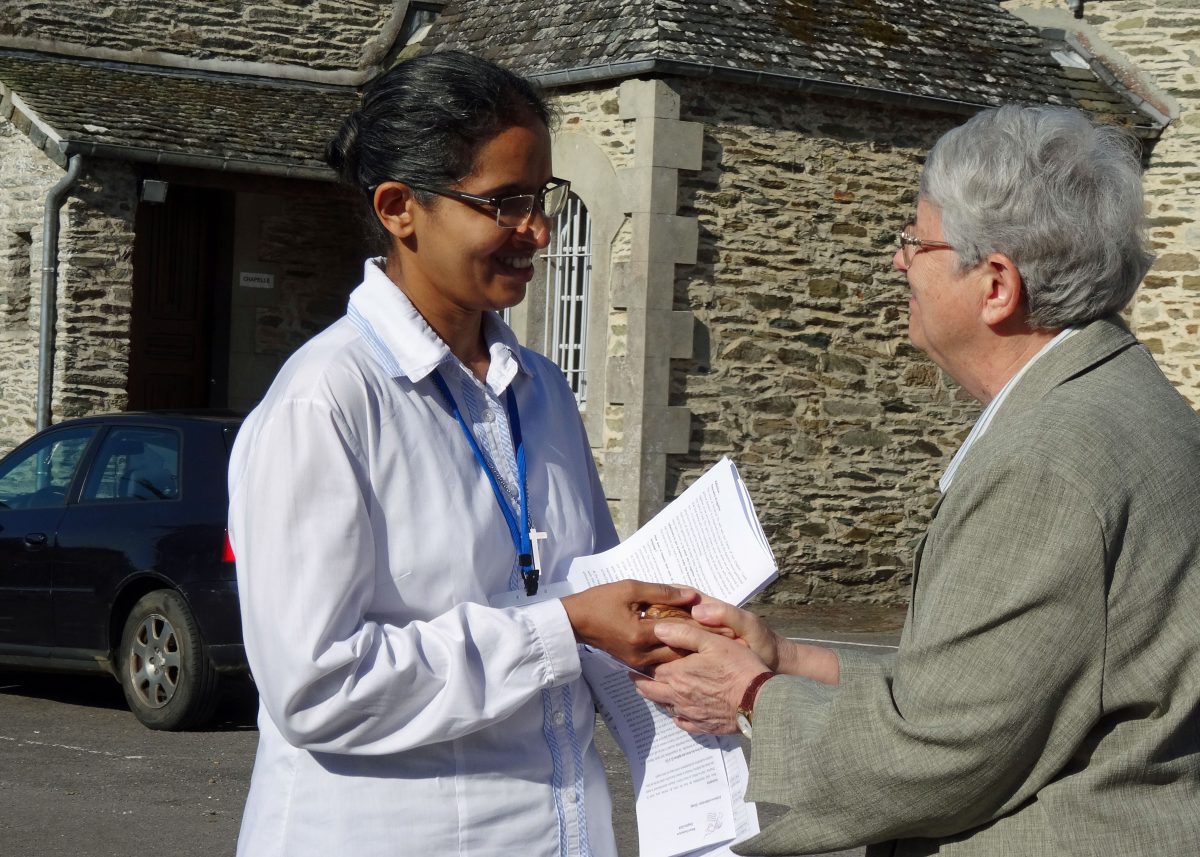 General Chapter 2018
Sr Rani Kurian DW
Congregational Leader
Today we conclude the 59th General Chapter of the Congregation.
At the beginning of this Chapter, Sr Louise presented us with a small olive-wood heart as an invitation to be collectively listening to Wisdom, to discern together the invitations and conversations to which Wisdom would call us along the spiritual journey that we were undertaking together as Chapter Delegates.  We decided to consciously live this Chapter with an open heart and to "Love without borders". All along these days we had the joy of living this theme especially in our sharing and discernment: in the chapter room, in the dining room, along the corridors, in the beautiful grounds at our disposal…. It is this experience that helped us to look at this significance moment in the life of our Congregation with its richness and vulnerability. As Delegates of the Chapter we were able to name the richness and the challenges of the Congregation and to see them as an opportunity to live the present reality with courage and faith.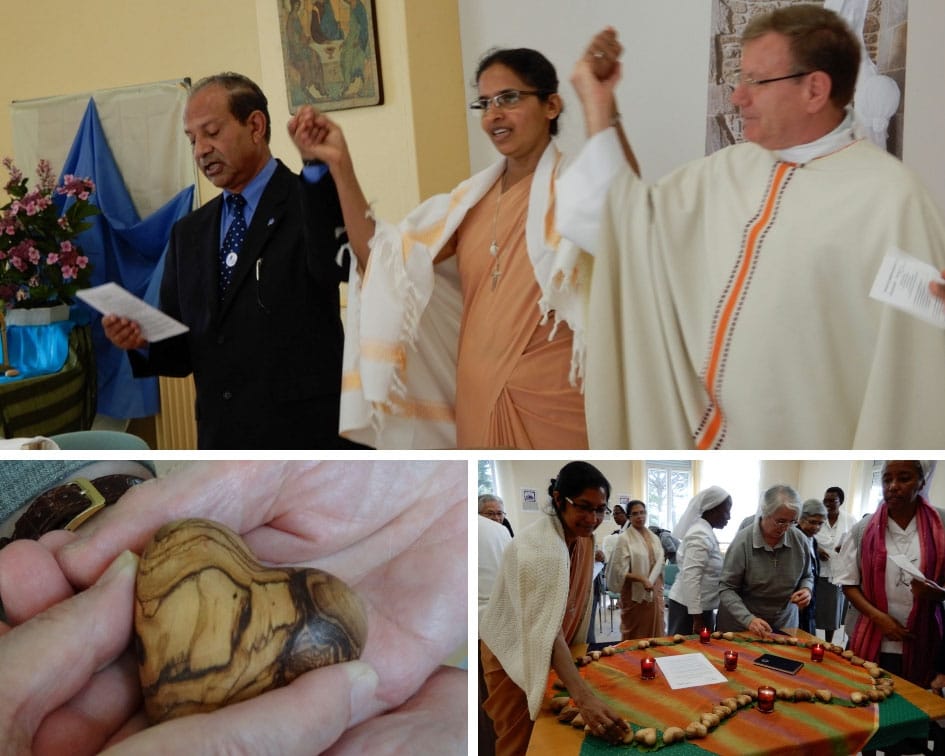 Through our deep sharing and reflection we came to accept the fragility and the vulnerability of our Congregation with its limited human resources that invite us to move towards reconfiguration of our governance structures and create new bonds among us. Courageously we chose to transform our way of "living together" by living interculturality in our communities and our mission.
I believe that it is not by chance that the poster of Marie Louise and her words "if I were a piece of cloth I will give myself to the poor" was present with us throughout the Chapter. There were many moments in the life of Mother Marie-Louise where she was confronted with fragilities and vulnerability: for ten years alone at the hospital in Poitiers, the call to leave Poitiers for La Rochelle, the death of Fr de Montfort, her arrival at St Laurent with very limited resources and the humiliations of the rebel sisters who spoke against her. But she lived those realities with love to the point of desiring to become a cloth to clothe the poor. Once her Sisters moved to different places she spent her time visiting them and encouraging them in their mission. Being among us still today, is she not telling each one of us "My dear Daughters I clothe you with love and courage".
Those of us on the General Council need your support, collaboration and prayers to implement the Orientation that all of us have chosen to live in the coming six years. Together it is possible to move forward even if we will have to face challenges and uncertainties.
My dear Sisters as you go back to your Entities "be firm yet gentle" with yourself in your eagerness to live the Orientation of the General Chapter 2018. Then invite and lead your Sisters to hear the call of Incarnate Wisdom to welcome this Orientation with courage and faith.  May each one of us be the Way of Wisdom in our community and mission to love without borders.
Keywords :