Website, Friends of Wisdom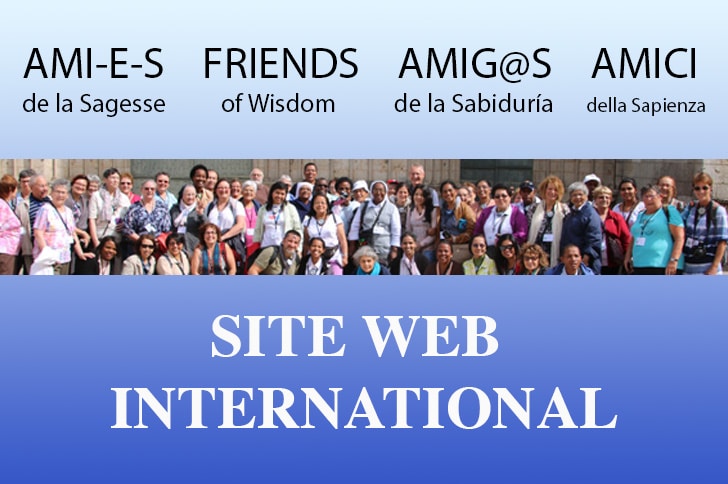 On the site, diverse information is found: the identity of the Friends, the communications of the International Committee, a training program and a map indicating the location of Friends in the world. Members from each country share news of their groups and their activities.
In the footsteps of our Founders, we journey with the Daughters of Wisdom together, to love, live and proclaim Wisdom in all corners of the world.
Come, discover the site of the Friends of Wisdom and leave us a message, Website