You are here :
Home
/
Pilgrimage at Lourdes
27/06/2019
Pilgrimage at Lourdes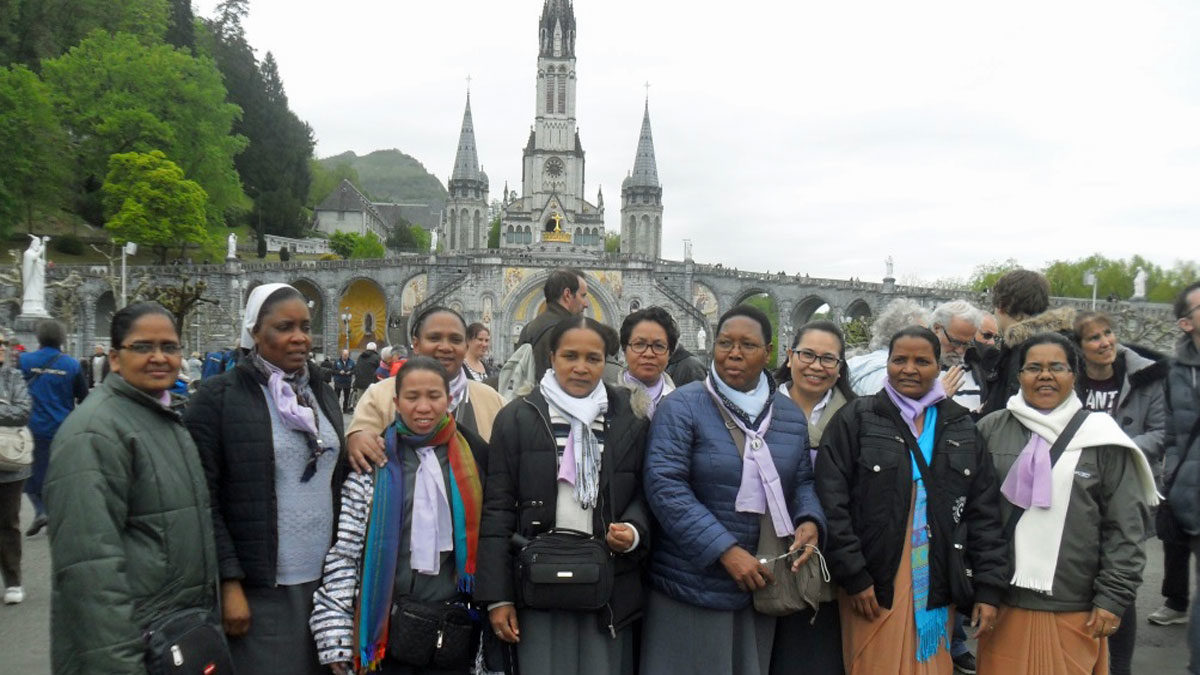 The Sisters of Wisdom Year 2018- 2019
We thank the Lord for the graces we received at Lourdes. It was an extraordinary experience that nourished and expanded our faith.
The pilgrimage was titled "Blessed be the poor" and through this theme, we discovered our poverty in communion with other pilgrims.
We were deeply moved by:
– The signs of poverty in Lourdes like water, light, rock and rosary that are real presence of God
– The volunteer work of the Montfortian "hospitaliers": their readiness, dedication, and infinite love were a great testimony for us to share our spirituality.
– The experience of letting go at the pool gave us new life.
– All the celebrations: Mass, Marian and Eucharistic procession, Way of the Cross, Adoration, Homely-Conference helped us grow in our faith in Jesus Christ and true devotion to the Holy Virgin.
It was an unforgettable experience.
We express a special thank you, to our Congregation Leader and her Council, to Sr. Immaculate and Sr. Berthe who gave their experience and support during these special moments.
Thank you.
Keywords :