You are here :
Home
/
PROVINCE OF HAITI: A house with open doors
16/09/2021
PROVINCE OF HAITI: A house with open doors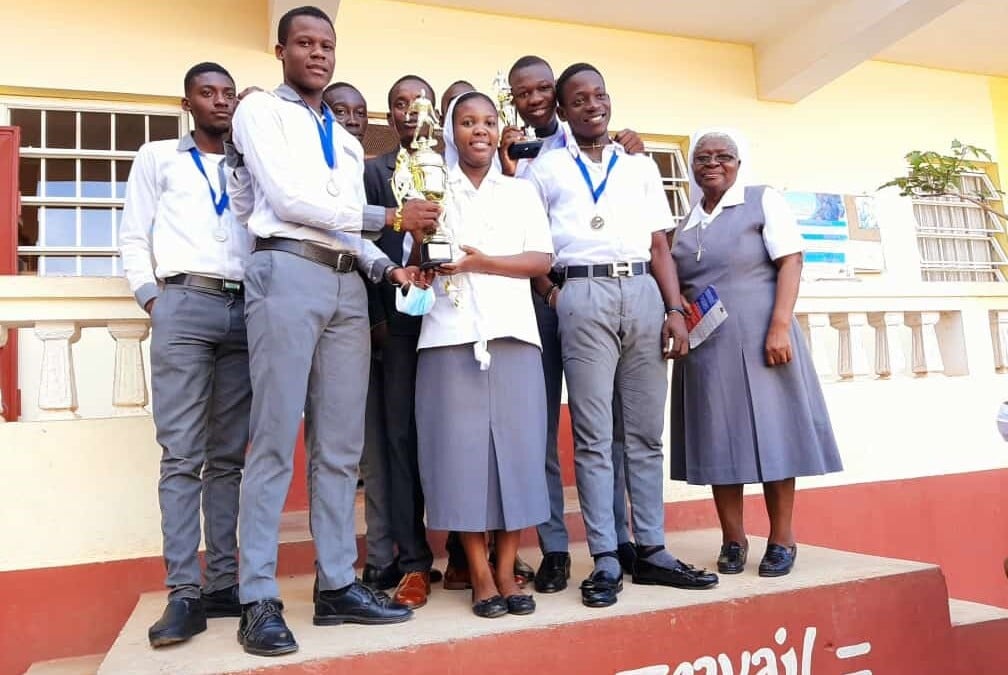 If the pandemic has allowed the closing of geographical borders, the orientation of the General Chapter "Love without borders" and the encyclical of Pope Francis "Fratelli tutti" invite us to another openness that is even greater "A house with open doors", open to welcome but also to go out, to go to meet the other, to have more fraternal bonding because "love puts us in tension towards the universal communion"¹
Let's start opening up in our restricted environments because "no one matures or reaches his fullness by isolating himself"² or by withdrawing into himself. In this perspective, despite the pandemic, we have opened our hearts and doors by encouraging the students to reach out to others and participate in different activities that bring together the schools in the area.
Inter-school genious
"We need to communicate, to discover each other's richness, to value what unites us and to look at differences as opportunities for growth with respect for all."³
In this way, the students of our school were able to get to know each other and share their knowledge in a competition. This has awakened in them a sense of how to behave and how to get along with each other. Thanks to the efforts of each of them, they won this contest which motivates them more and gives them the joy of helping others, the joy of showing off their talent, their knowledge.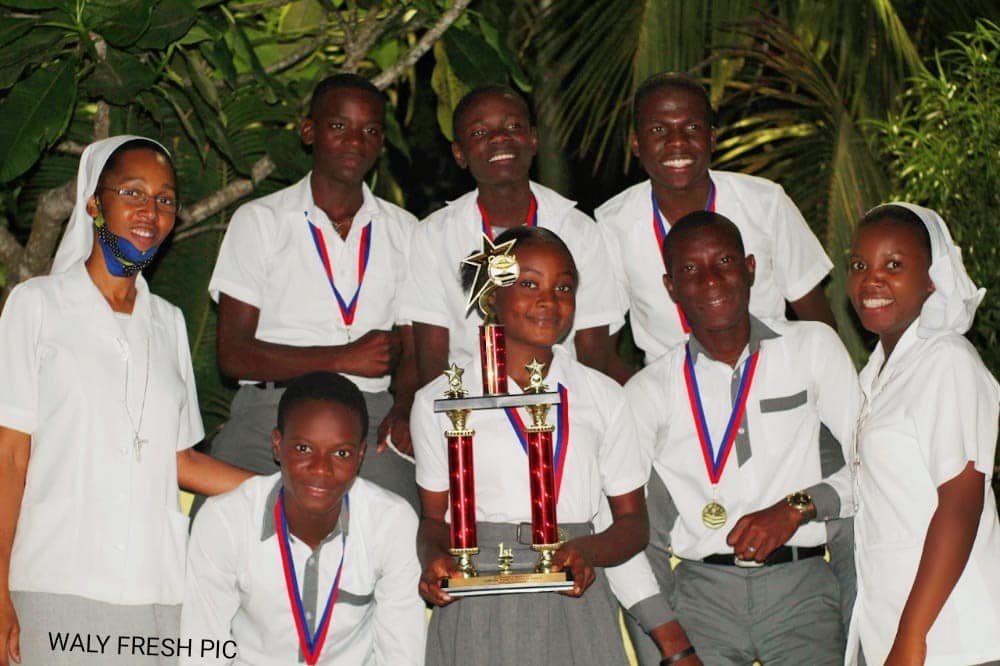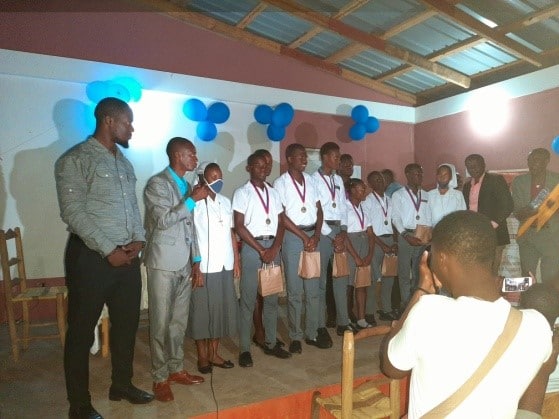 Soccer Championship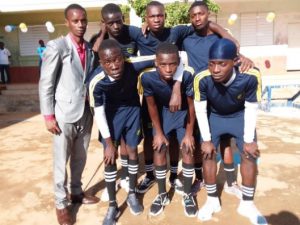 Soccer is a game that fosters a spirit of community and solidarity among young people. This championship brought young people together with a common goal by encouraging them to play together in a larger setting. The school's students, passionate about soccer and eager to reach out to others, put on this entertaining activity for the entire Mare Rouge community, which came out in droves to support the teams. Once again, we shouted victory. What a joy for those who seek to grow together in love by building relationships, to dare to hope and finally find the joy and happiness of living as brothers!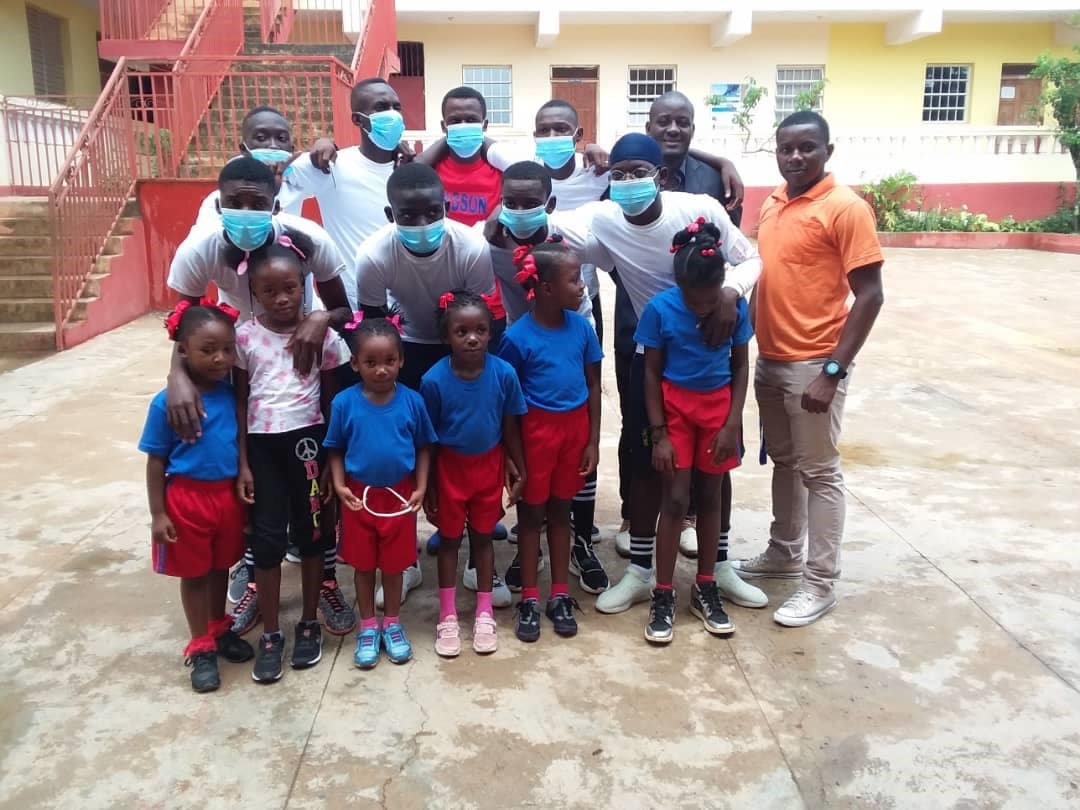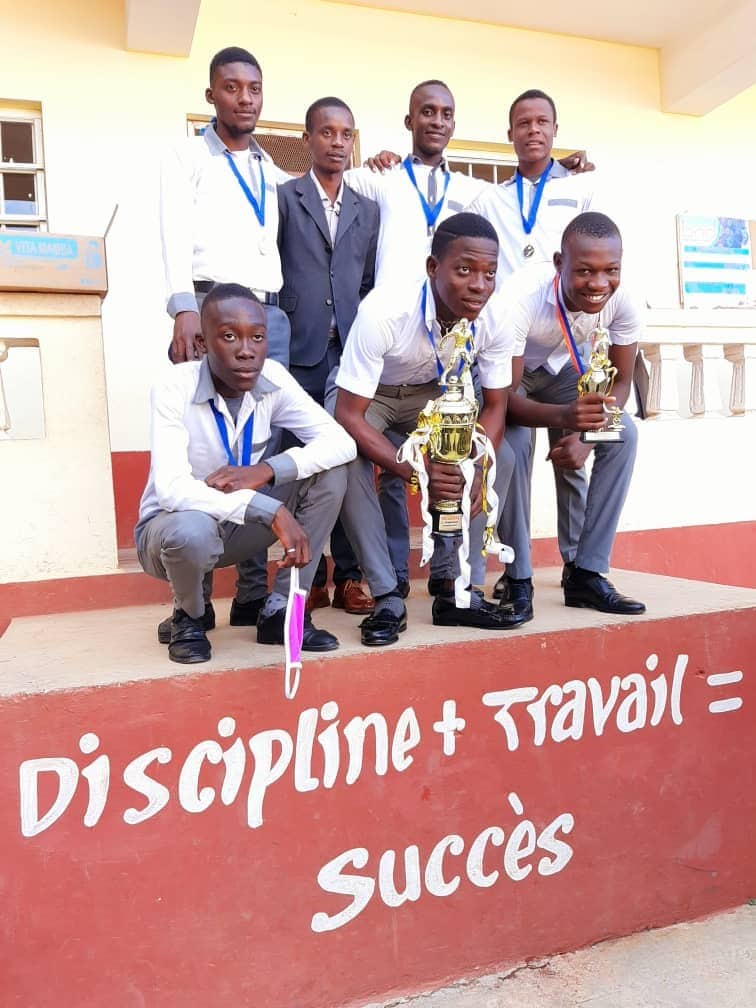 Isn't loving without borders leaving "our houses with open doors"? Open to learn to know each other better in order to love each other (ESA no. 8); open to learn to break down the walls of indifference, intolerance and superiority that often hold us back; open to learn to share time, joy, talent, and especially the richness of our differences. Thus, let us go like 'Wisdom at the crossroads', not only to reach them but also to call them to this life which will be able to change its face with the effort of each one by being each an instrument to form the orchestra of life, the orchestra of Wisdom.
The Sisters of the Community of Mare Rouge
[1] Fratelli tutti no 95
[2] Fratelli tutti no 95
[3] Fratelli tutti no 134
Keywords :