You are here :
Home
/
Ray of hope for the people of
27/03/2017
Ray of hope for the people of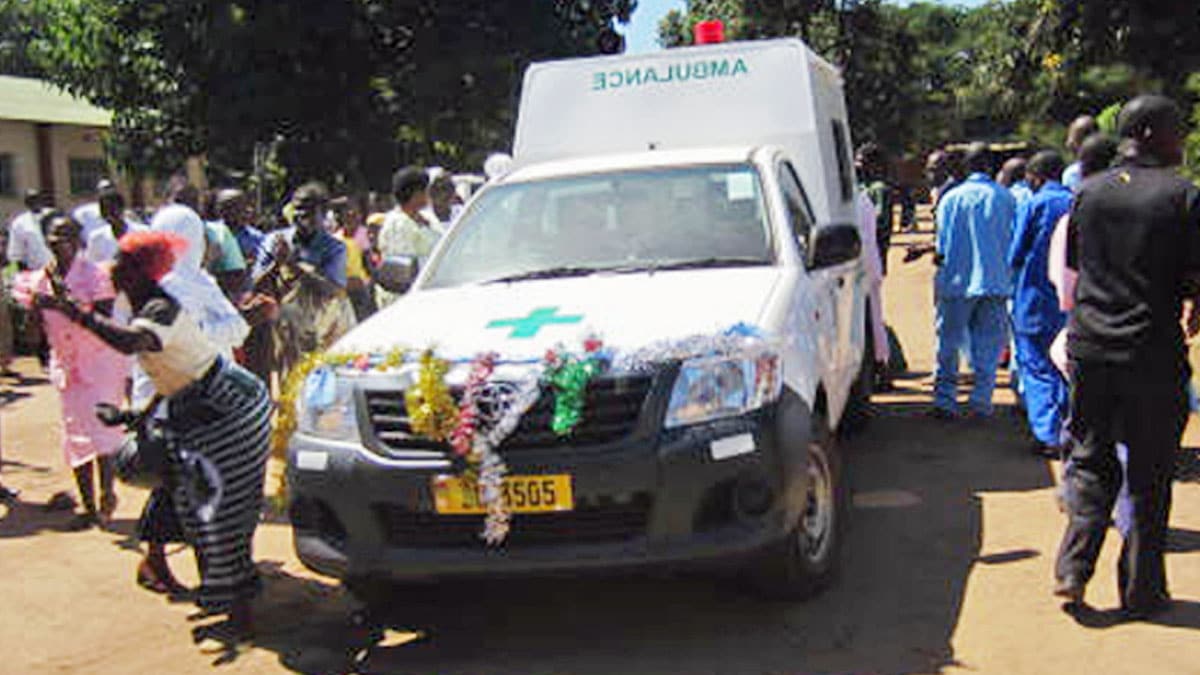 Health centre – Malawi
Sr. Emma Nazombe, in charge of the Health Centre
Mayaka Health Centre receives an ambulance and health equipment. Like Montfort and Marie Louise who are still taking care of the vineyard which they have planted, so is the General Council of the Daughters of Wisdom ensuring that the poor are well taken care of at Mayaka Health Centre.
On April 30, 2015, all the invited guests were seated outside the Mayaka Health Centre ground awaiting the CONVOY, escorting the Provincial Leader, Sr. Mary Chimalizen, driving BU 3505, a brand new TOYOTA HILUX AMBULANCE. It was indeed a special day for the people of Mayaka- the arrival of an AMBULANCE donated by THE GENERAL COUNCIL of the Daughters of Wisdom.
This ambulance will improve the life of the people in the catchment area, especially the women who may need a reference to the hospital in case of emergency at the time of delivery.
The Provincial Leader addressing the people gathered at Mayaka health centre. Among the people present were, Rev. Fr S. Likhucha, bishop's secretary, Rev. Fr. Chikwawa Parish priest of Mayaka Parish, Representatives from DHO Zomba, Representatives from Health commission of Zomba and few Daughters of Wisdom.
On June 31, 2015 the people gathered once again at this part of the country of Malawi «the warm heart of Africa». Although poor and living in a region hard to reach, the people of Mayaka have smiling faces, placing their trust on God's providence. Despite the cold, this day was warm for the people of Mayaka Health Centre. This time two vehicles from the delivery agency were bringing them an Autoclave, some beds, an Oxygen Concentrator and a HemoCue haemoglobinometer.
The oxygen Concentrator is greatly needed at the Maternity Ward for the resuscitation of new born babies with asphyxia. Instead of referring every asphyxia baby and other critical cases to a central hospital for further management, we are able to treat them ourselves.
The new beds are a blessing for the postnatal ward as the previous beds were in poor condition.
The labour ward got a new look with two special delivery beds.
The HemoCue haemoglobinometer is used for HB checking antenatal mothers as well as other cases.
What a wonderful gift for the people of Mayaka and Mayaka Health Centre ! All these equipments will help Mayaka Health Centre to answer in a better way to the health needs of the people those who will benefit from its services.
Keywords :