You are here :
Home
/
WALK FOR CREATION
08/10/2018
WALK FOR CREATION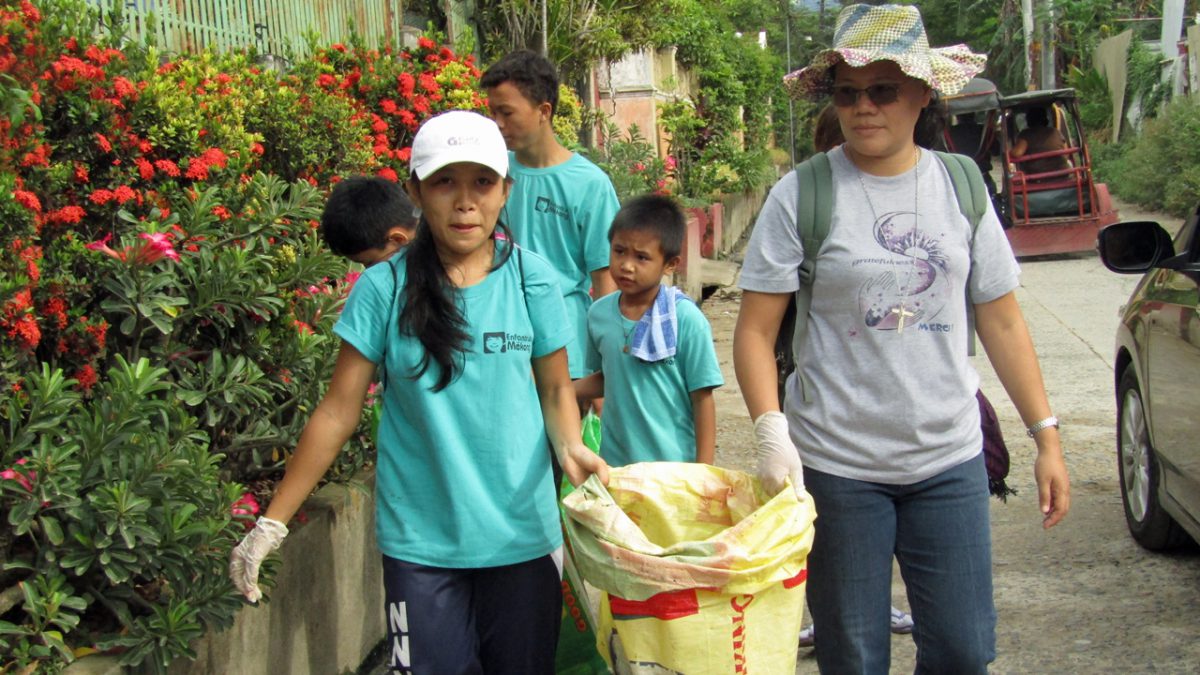 Maria Leonora, Daughter of Wisdom, Cebu, Philippines
On September 1, World Day of Prayer for the Care of Creation, some Sisters of the Congregation of the Daughters of Wisdom organized a clean-up drive on the streets and seashore of Cebu city in the Philippines. It was an activity campaign with the people in the area to raise awareness on care of the environment.
From the Streets to the Seashore
Sisters Helene, Maria Leonora, Evelyn with some Friends of Wisdom and Sponsored Students walked and cleaned up the streets and the seashore in Calajo-an, Minglanilla, Cebu.
By-standers looked and watched, motorists stopped and appreciated our activity and some residents of the seashore including the children helped to pick up trash.
It was inspiring to see very energetic students cleaning the streets, laughing and helping one another to clean dirty areas while playing at the same time in the sea.
Everybody was exhausted but happy for the good task undertaken to celebrate the "World Day of Prayer for the Care of Creation 2018".
With this song of Kathy Sherman "Touch the Earth", we are united with all the people who share time, commitment and love for the care of Creation, our Common Home.
"Touch the earth with gentleness,
Touch the earth with love;
Touch her with a future
By the way you live today.
God has given us the power
To create the world anew
If we touch the earth
Together, me and you."
Keywords :