You are here :
Home
/
A new birth, a new Delegation
24/04/2019
A new birth, a new Delegation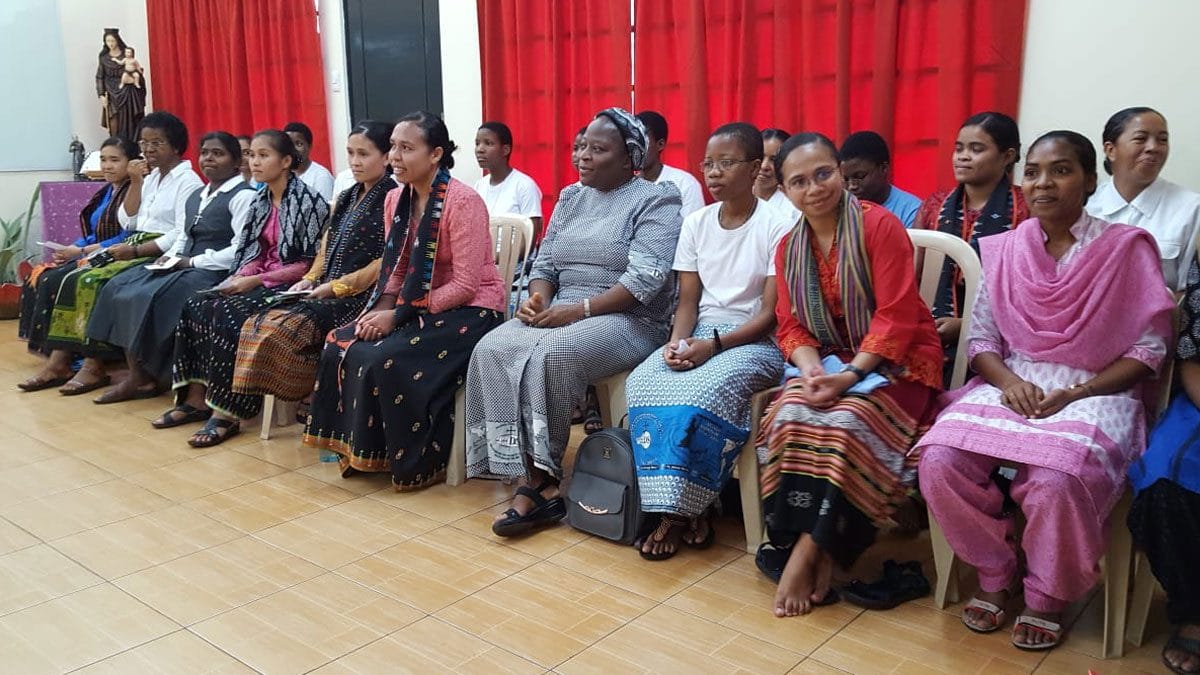 Liane Rainville, D.W
Asia-Oceania Delegation
It was preceded by years of prayer, reflection, meetings, community sharing, personal preparation. The 2016 meeting in Manila gathering with the General Council the leaders of Papua New Guinea, the Philippines and Indonesia had set the tone for more communication and collaboration among the three entities. The January 2019 meeting of the Councils of the four entities, including India, intensified the eagerness to a full commitment to the process of reconfiguration.
The Asia-Oceania Delegation came into existence during the March 28-30, 2019 assembly for the Change of Government animated by Sr. Rani Kurian, Congregation Leader, General Councilors, Sisters Isabelle Retailleau and Marie-Reine Gauthier and attended by five sisters from Papua New Guinea, the Philippines and Indonesia. How gently and firmly they guided us into this new adventure, into a dream that we embraced and that gradually took the form of a new Delegation. Indeed, Marie-Louise is surely proud of her daughters having followed her example and having trusted Wisdom at every step and turn taken. And Wisdom will assuredly continue to remove fears and tears, to pave the way for a new creation, to fill the hearts with hope, creativity, joy and peace. It is already visible in the open dialogue among the sisters, the desire to know one another better and to share the journey as active and caring companions. Our support and prayers accompany the new Delegation Team composed of Henedina Latayada (Gina), Philippines, Leader, and Councilors Veronica Paison, PNG, Helene Alic, Philippines and Valerine Marthe Zafindramnana, Indonesia.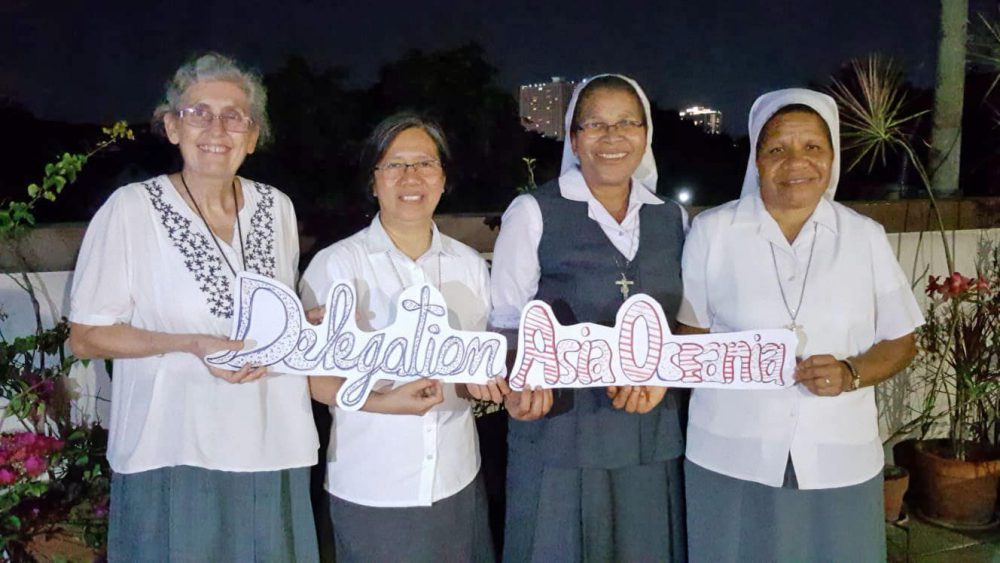 In spite of our heavy schedule, we took time in the dark of Saturday night to participate in the Earth Hour with the whole of creation, with all our sisters and brothers around the world.
Not only did we celebrate the birth of the Asia-Oceania Delegation with significant prayers and rituals, we also honored Sr. Rani's Silver Jubilee of religious life with a lively, colorful and multicultural performance by the Wisdom family representing nine countries. Appreciated by Sr. Rani and all present, this festive gathering was a beautiful tribute to interculturality and the gift of communion, to the Congregation, to what we are becoming in this movement of global reconfiguration. Yes, there is more life and joy when we share who we are and what we have.
Keywords :