You are here :
Home
/
An encounter through dialogue.
18/03/2021
An encounter through dialogue.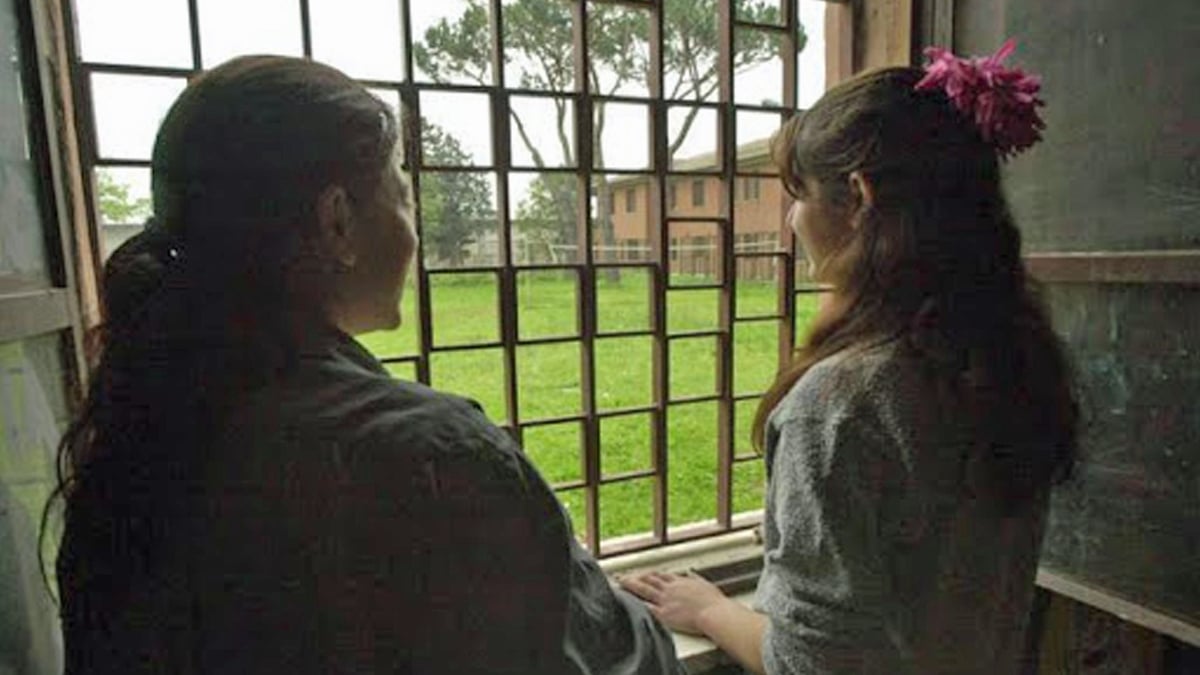 Sr dell'Incarnazione, DW
"Dialogue gives rise to a culture of encounter" (FT)
"To draw closer, to express oneself, to listen to oneself, to look at oneself, to know oneself, to try to understand oneself, to look for points of contact, all this is summarized in the verb "to dialogue".[198]
In this definition, dialogue seems to be the solution to the distance, to the isolation that confinement imposes on us.
It is true that we have intensified the use of the media, but have we really dialogued? Perhaps, as Pope Francis says, there has often been only "an exchange of opinions", "parallel monologues" [200]. Nevertheless, they have allowed us to feel less alone, to understand that the multiplication of words does not make a dialogue and that, consequently, words are not enough for us to meet.
Confinement and banned media
Being able to see each other from a distance, and at least hear each other on the telephone, is a gift of modern technology… but in prison, telephones cannot be brought in or used. The consequences of confinement are very hard, both for the prisoners and for the volunteers. Activities are reduced, the number of possible visitors is reduced to a minimum: it is a real suffering not to be able to have any direct contact.
The volunteers of the Juvenile Prison of Casal del Marmo, in Rome, want to continue to deepen their service. They find time to share their experiences and to reflect together, with the help of a book by L.M. Epicoco.
It is precisely the reading and the exchange on "Telemachus was not mistaken" that proved to be a real training for dialogue with its characteristic attitudes.
Reaching out to reality
The comparison with the figure of Abraham, father of Isaac, the expected son to be sacrificed, encourages us to be attentive to our expectations. The young people we visit live very particular situations, with frustrations that condition their way of relating. The intensity and inconstancy of their feelings should not disturb us, nor should it diminish their spontaneity and trust. It is a training for us to "recognize the right of the other to be himself and to be different" [218] Like Isaac, they too are sons "of promise, not of imagination". To see them as such often requires an effort. Let us recognize that they are a precious gift, which we do not have to bind to ourselves.
Moving beyond the generic
The figure of Joseph, hated by his brothers who "could not speak to him in a friendly manner", clearly illustrates the demands and difficulties of relationships. The need to be irreplaceable, preferred, unique. It is an invitation to weave relationships that are not generic, but personalized, paying attention to the dynamics that can be unleashed. We must be careful to find the "long-sleeved tunic" that we can give to each person, so that they do not feel like one among many. The young people we meet have often experienced the "logic of the clan" which is cemented by the rage and resentment caused by marginality. They need to experience "preferentiality". We can help them by treating them "not neutrally and anonymously, but personally and directly".
Encounter realized
Other moments of reflection and exchange await us. The one we have experienced has already been important.
We realize that we are more prepared for the meetings in prison, which are fortunately becoming more numerous. At the same time, the limited nature of the experiences and the desire to keep in touch and ready have allowed us to dialogue with each other in depth.
But what encounter did we have?
First of all with ourselves, with our desires, our uncertainties and our potentiality.
We have grown a lot in our knowledge, esteem and relationship with other volunteers.
Above all, we met God in a way that was perhaps unexpected, but concrete and personal. We discovered Him in our real history with the certainty of His presence in our future.
"We feel more ready for the "true recognition of the other, which only love makes possible and which means putting ourselves in the place of the other to discover what is authentic, or at least understandable, in his or her motivations and interests." [221]