You are here :
Home
/
God at Work in my Life
27/08/2020
God at Work in my Life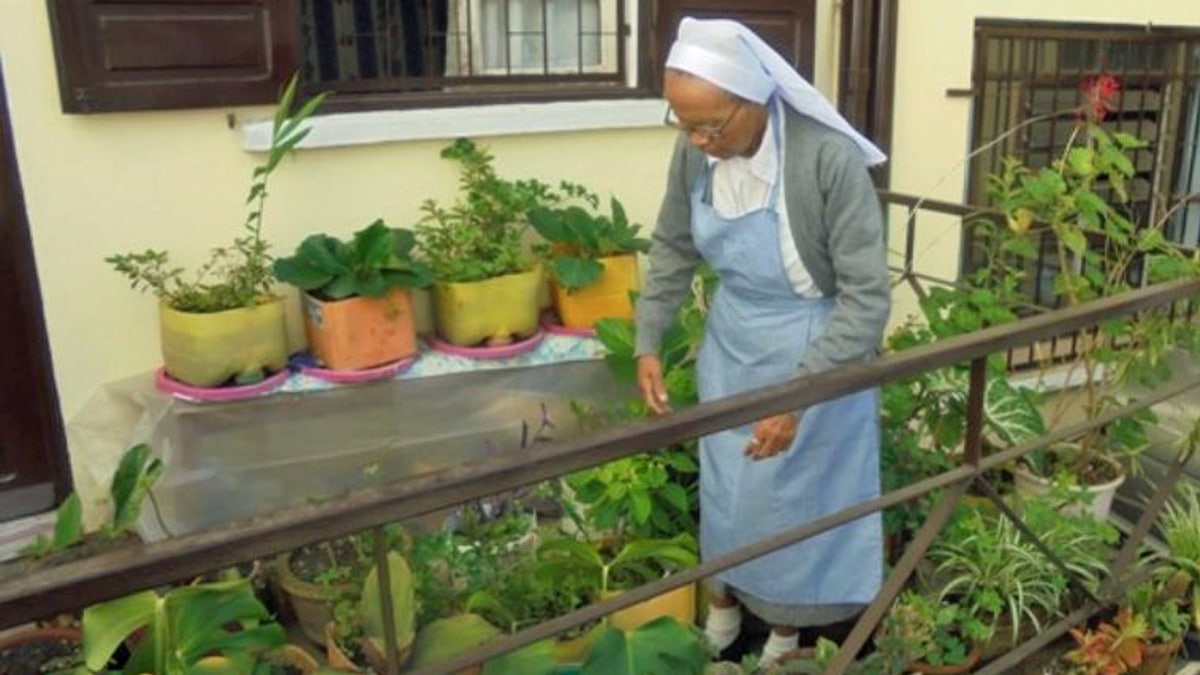 Sr Thérèse Razanabelo Madagascar
I am Sr. Thérèse Razanabelo, born Oct. 28, 1943 in Madagascar. I made my first vows in the Congregation on February 2, 1965.
Love Better: Around fifteen assignments gave me the opportunity to rub shoulders with many Sisters in communities, as well as very many teachers, hundreds of students and youth.
I collaborated wholeheartedly with confidence with parents of students, Christians, Catechists, and Priests from various parishes. All these people helped me improve my life and my character. Mutual gentleness and smile shared with others strengthened our love in the image of God's love in us.
Pray Better – A gold jubilee grace on February 2, 2015: God gave me more strength to be faithful to adoration and the Eucharist each day at the parish and at the community. I take ownership of our consecration to Christ Wisdom by the hands of Mary. Yes, I love repeating and murmuring those words often during the day. The older I get, the more I hold on to the Blessed Virgin. While traveling or at rest, she accompanies me with the joyous, sorrowful, glorious and luminous mysteries to meet Jesus.
Serve Better – At the example of Wisdom, I try to listen with attention to the poor who come to ask me advice or help. I gladly give them my time. Often, I bring in my prayers all those needy people without food, shelter, clothes along with their illness, their suffering and trials.
My current specific mission is to reinforce the learning of the French language with the aspirants in our two neighboring communities. I also pass on to the best of my knowledge, the spirit of our Founders to the prenovices, in French, in order to prepare them for the international novitiate. It is a pleasure for me to take time also to relax in our little garden.
I give thanks to the General Council for giving me this opportunity to share a bit of my life. I am also grateful to the Sisters of the Province for these 55 years of consecrated life. I am united with all of you, in Mary, Jesus and our Founders.
Keywords :