You are here :
Home
/
Conservation Easement
10/05/2021
Conservation Easement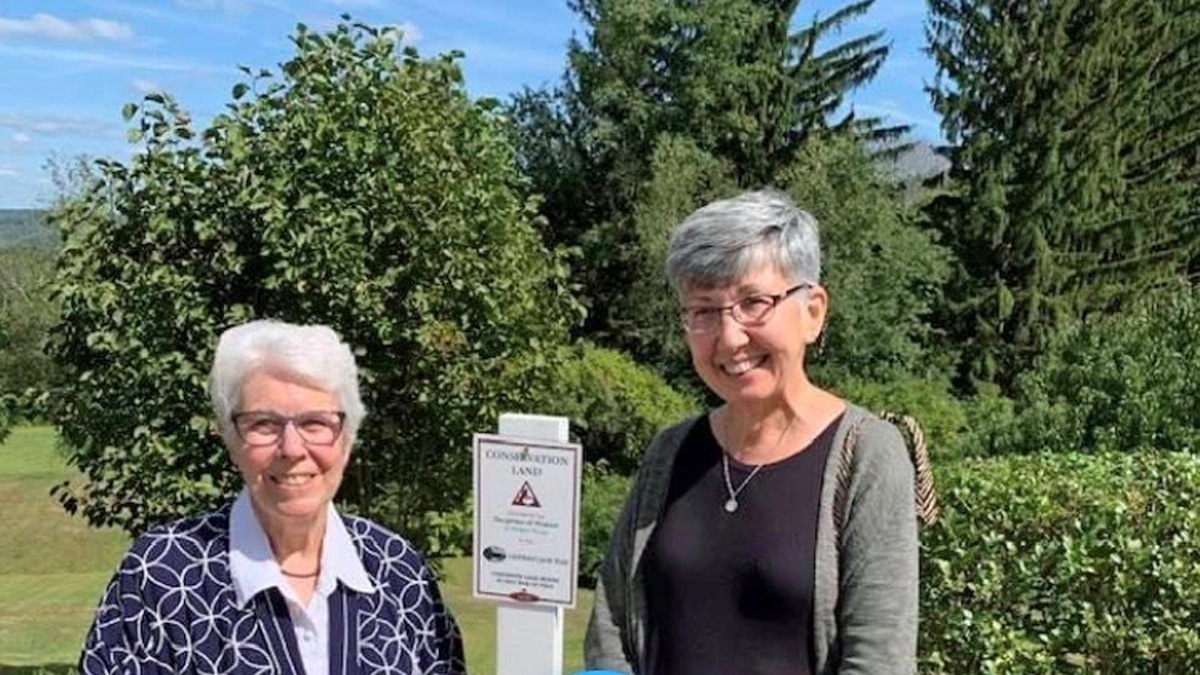 Rosemarie Greco, DW, Litchfield, Connecticut
Conservation Easement Makes Land "Our Common Home"
"Our Common Home."  With these three words, in 2015, Pope Francis introduced a new mindset through his encyclical, Laudato Si.  Now, in 2021, we find our common home infected by a virus and searching for healing.
The Daughters of Wisdom of the USA province embraced a way of ecological healing through our land trust at Wisdom House Retreat and Conference Center, Litchfield, CT.  This land was home to the sisters' novitiate and, over 72 years, has evolved into a common home shared by many.  Our Land Conservation Easement with the Litchfield Land Trust in 2020 made this possible.
This conservation easement protects 54 of the 74 acres from development, thereby protecting the soil, ecosystems, streams, native wildlife, and birds that depend on the land.   We do not want "dominion" over the land; we want to "care" for it.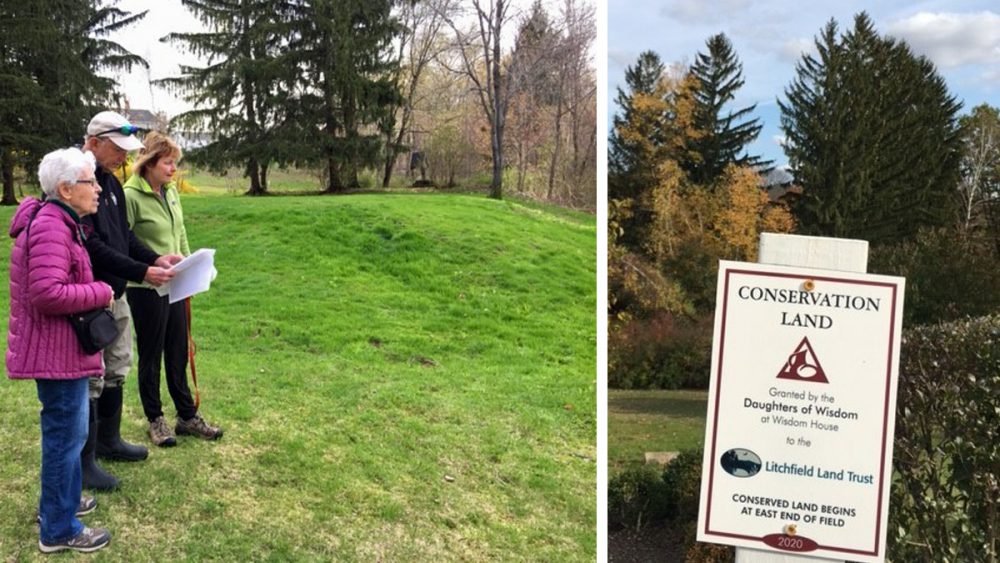 Care of the Earth and healing and health are inseparable.
The recent pandemic has brought us to a crossroads to end destructive activities such as deforestation and develop sustainable ones such as alternative energy.   Deforestation has contributed to a pandemic by making species of plants and animals extinct.  Some animals that survive potentially carry dangerous pathogens – organisms that can host in humans and spread disease.  Science, ecology, and spirituality are intertwined for the very future of life.
The Conservation Easement approval by the international congregational leadership gave impetus to the Chapter orientation to care for the Earth.
As Daughters of Wisdom, we understood the Bible's Wisdom books of Proverbs 3:18 (Tree of Life) and Wisdom 7:17-22 (Nature of Universe) in a deeper way.  We knew the love of creation that our founder, St. Louis de Montfort (1703), expressed in his hymns.  In Hymn 155, he sings,
"In this woodland, in these peaceful retreats, in the shadow of these forests, what benefit we find, what silence and yet what language."
Our Common Home, the land we steward, is a home for all people and creation.
Conservation Easement at Wisdom House
Keywords :